Greg Raymer Busted in Prostitution Sting
By Matt Kaufman, Rakeback.com Poker News Editor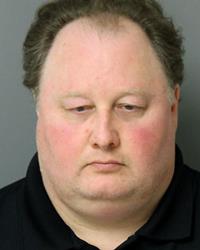 The poker world as a whole first grew to know Greg Raymer via his 2004 World Series of Poker Main Event victory (qualify for this year's WSOP online!). Raymer, or "Fossilman" due to his collection of fossils which he uses as card protectors, was an excellent player and a lawyer. In the years following his victory he continued to excel both on the felt and as a spokesperson for issues affecting poker players.
This week, Raymer was busted as part of a police sting in North Carolina. Undercover cops set up posts on a website dedicated to discussion of prostitution, and they lured Raymer (as well as five others) to a Wake Forest hotel where he was arrested for soliciting prostitution.
Raymer was charged with a misdemeanor and was quickly released after posting a $1,000 bond. He'll appear in court on April 18th.
Poker players have had widely varying responses to the incident. Many are concerned that Raymer's credibility as a spokesperson for the game may be diminished. Others are appalled by his behavior. Still others are defending him – after all, why should his personal life have an effect on his professional life? And don't the cops in North Carolina have anything better to do with their time?
The impact that this arrest will have on Raymer's career is yet to be seen, but frankly it would be a shame if this leads to Raymer no longer acting as a public advocate for poker.
The poker community should be thankful to Raymer for all of the hard work he's done for us over the years, and it is this author's opinion that we should forget this incident ever even happened.
We just shouldn't expect his wife to do the same.