Phil Ivey Borrowed Over $10 Million from Full Tilt
By Ian Hiaring, Rakeback.com Poker News Staff Writer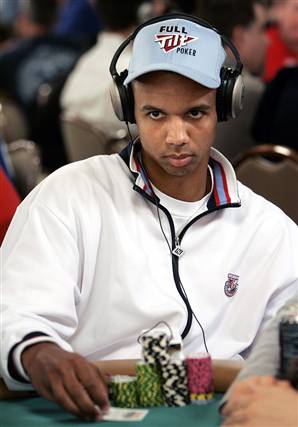 Phil Ivey has withdrawn his highly publicized lawsuit against Full Tilt Poker, and it appears that things have cooled in their dispute. The rumor of a "White Knight" riding into town to save the day may have something to do with this.
But as the feud between Ivey and Full Tilt cools, new information is available that details many large loans (some as high as $1 million) that Full Tilt extended to Ivey over the course of two years.
The information comes from Subject: Poker who claim to have obtained Ivey's account history from Full Tilt's internal systems. It should be noted that the original source of the data is not named or mentioned.
According to the data, Ivey borrowed over $10 million from Full Tilt Poker between June 2009 through April 2011. Ivey made payments back totaling over $5 million over the same period. It should be noted that these amounts are only from transactions that occurred through Ivey's Full Tilt Poker account. Any other payments or loans that may have occurred by cash, check, or bank wire aren't included in these numbers.
Once again, the source of the data is unnamed, but we have confidence that Subject: Poker isn't making this stuff up out of thin air. If true, the data certainly gives angry players who can't cash out their funds on Full Tilt Poker even more fuel for their fire.