$1,000 Rakeback Community Tour #100 on Sunday 24th May
It is time for the 100th Rakeback Community Tour poker tournament! We sure have played a lot of poker here to get up to 100 tournaments. To celebrate this, there will be $1,000 added money in this freeroll at Full Tilt Poker on Sunday 24th of May.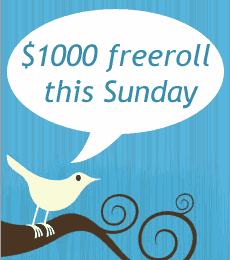 Tournament password will be given out on Sunday morning to Twitter @rakebackcom followers, and posted right before the tournament in the Rakeback Tour 100 forum thread.
Get your seat from Twitter to be sure you make it in; our last few freerolls have been full.
Update: Password is now live in Twitter!
Password is now live in Twitter rakebackcom, follow that account and you will be able to read the password. All new followers will first need to be approved by us, so please wait for a few minutes. We will be approving all new followers every few minutes until tournament registration is closed.