Adelson's Anti-Online Poker Arguments Blown Away on the Tim James Show
Poker player and broadcaster Tim James is using the first episode of his Tim James Show to expose Sheldon Adelson's arguments against online poker as pure hypocrisy founded on lies.
The teaser video shows how easy it is to gamble and play poker underage in Adelson's casinos, and even hire a rather expensive prostitute.
Adelson has vowed to "spend whatever it takes" to prevent Americans from playing online poker. He funded a new lobby group called the Coalition to Stop Internet Gambling, and is packing politicians coffers with "contributions" a.k.a bribes to get their support.
In the last US Presidential elections Adelson spent over $100 million funding political campaigns to advance his view of morality. He's the eighth richest man in the world, with a fortune of over $40 billion derived from the Las Vegas Sands Corporation which operates casinos throughout the world.
He is currently trying to get a bill through Congress which is implausibly called "The Restoration of America's Wire Act (RAWA)." The bill would completely change the original intent of the 1964 Wire Act and make it illegal to play online poker anywhere in the US, even in New Jersey, Delaware and Nevada where the states themselves have exercised their sovereign power to regulate the game.
Enjoy the video and if you want to play online poker in the US, go ahead. Apart from in a few states it's completely legal to do so—not a single US player has ever been charged or fined for playing online poker.
By Joss Wood Rakeback.com Content Manager
Full Tilt Poker VIP Program Changes Explained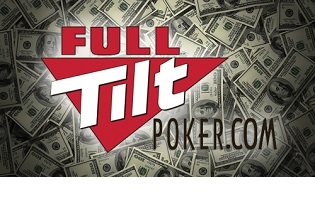 Full Tilt is busy reinventing itself as a poker room dedicated to casual players.
The next step in the process will be the introduction of a new VIP rewards program which targets their needs, rather than the needs of regular grinders.
The "Players Club" program will be based on a new game called "The Deal".
Players will earn entries to the new game by earning Full Tilt Points, and although details are not yet available, the game will distribute prizes at least partly by using a random process.
The flagship prize will be an accumulating jackpot which starts at $100,000 and increases continuously until it is won.
Extra Value for Casual Players
For players who can only achieve the lower tiers of their poker room's VIP program, this is great news. Full Tilt's Managing Director, Dominic Mansour, has said that 95% of players don't receive large enough rewards through normal VIP programs to provide them with any incentive to play.
Full Tilt is changing that industry standard to create a program where every player has the chance to win significant amounts of money regardless of how much they play, or at what stakes they play.
Edge Rewards Remain
All is not lost for existing Full Tilt regulars. The Edge Rewards program will remain, but change to having three tiers. Edge, Edge Plus and Edge Prime. Players will continue to earn cash back for their Full Tilt Points (FTP), but overall, at a slightly lower exchange rate than before.
Edge status players receive $1 per 100 FTPs earned.
Edge Plus status players receive $1.50 per 100 FTPs earned
Edge Prime status players receive $2 per 100 FTPs earned and can convert their collected FTPs to cash at a rate of $1 per 250 FTPs
Status will continue to be based on a 30 day or 100 day rolling average of player points earned.
Edge status is reached by earning a 30-day rolling average of 80 FTPs or a 100-day rolling average of 70 FTPs
Edge Plus status by earning a 30-day rolling average of 250 FTPs or a 100-day rolling average of 150 FTPs
Edge Prime status by earning a 30-day rolling average of 500 FTPs or a 100-day rolling average of 400 FTPs
An innovation which applies only to players on the Edge rewards program is the introduction of a new symbol in the lobby to indicate games where additional cash back of up to 200% is available.
Games where Full Tilt is finding it difficult to fill the tables will be marked with an Edge icon. Choosing to play those games will qualify players for extra cashback. Leaderboards for Edge players will also offer a month's worth of extra cashback as a prize.
Should I Go or Should I stay Now?
Until the Full Details of the scheme are unveiled, it's too early to calculate the exact impact of the changes in terms of their equivalent value as a rakeback percentage. If Full Tilt succeeds in changing the player pool so that there is a higher proportion of casual players, then even though the value of the VIP program has reduced, a greater winrate could mean that high volume players actually do better out of the new program.
It's not time to bug out yet, in fact casual players at other poker rooms would be advised to open a Full Tilt account to take advantage of the extra value the new Players Club scheme presents. Regular players should wait and see how the numbers stack up.
If regulars do want to look for a new room now, and already have a PokerStars account, then Americas Cardroom provides a good alternative at the moment.
It offers a VIP program that is almost identical to the one on PokerStars plus $1 million guaranteed tournaments, and a weekly non-contributory rake race called the Beast which boosts rakeback to pre-Black Friday levels. Bitcoin deposits are available and bitcoin withdrawals are processed in as little as a couple of hours.
By Joss Wood Rakeback.com Content Manager
Rakeback on Twitch – Friday Night Freerolls & Bounty MTTs
Update – We are currently seeking a new streamer, and we hope to be broadcasting again by August 28th. Are you a Twitch poker streamer? Contact us at [email protected].

What:  Friday Night Twitch events hosted by Rakeback.com player FlawlessRB, with prize giveaways
When:  EVERY Friday at 18:00 ET.
Where:  Live stream on our Twitch channel, and poker on Americas Cardroom  / Black Chip (same player pool)
Who:  Partially open to all – tagged Rakeback.com players earn larger prizes and entry to the main event
Event 1 – Bounty
Every Friday, 18:00 ET – Rail FlawlessRB as he grinds the BIG10 $10k GTD event ($28+2 buy in).
Bust FlawlessRB and earn a bounty of up to $55:  a $5 base bounty, plus $50 if your ACR or BCP account is tagged to Rakeback.com.
Get free tips and chat with the Rakeback.com community, plus vie for the pro bounty.
Screenshot of a previous event (but join us every Friday ongoing)
Event 2 – Public Freeroll & Bounty
Every Friday, 20:00 ET – $100 Public freeroll immediately after the stream. Password will be given out during the 18:00-19:59 stream and anyone can enter free.
Bust FlawlessRB and earn a bounty of up to $30! – a $5 base bounty, plus $25 if your ACR or BCP account is tagged to Rakeback.com.
Compete for the bounty and the regular freeroll prize pool.
 Example event (ignore specific dates)
Main Event – Private Freeroll & Bounty
Last Friday of the month, 21:00 ET – $100 Private freeroll.
Anyone who signs up or signs up a friend to ACR via Rakeback.com and makes a qualifying deposit of $25+ will be entered into the End-of-the-Month private freeroll in turbo format!
Bust FlawlessRB and earn a bounty of up to $500! – a $100 base bounty, plus $10 for every participant over the 10th player.
Example A: 17 players enter. The prize pool is $100 and the bounty is $100+70 = $170.
Example B: 50 players enter. The prize pool is $100 and the bounty is $100+400 = $500.
Example lobby from the inaugural event
How to take part:
1.  If you don't yet have an account with ACR, sign up via the link above or on our Americas Cardroom landing page. You may need to disable your Adblock temporarily to view the page.
Clearing cookies and using bonus code RAKEBACKRB when depositing also help but are not essential.
2.  Email [email protected] referencing 'Twitch TV' so we can verify you're tracked. Include your ACR username. Verification may take up to 72hrs.  If you miss a private freeroll we'll add you the following one.
If you're a tagged ACR player of ours from the past, you and a friend can play in the private freeroll if you sign a friend up. Otherwise, we can only enter new ACR signups that followed step (2) into the private freeroll.
The private freeroll is only for ACR players unless you are a BCP tagged player and sign up a friend to ACR, and then we can enter you both.
3.  Follow us on Twitch at http://www.twitch.tv/rakebackdotcom
4.
5.  Tune in Friday nights at 18:00 ET to rail the $10k GTD, take a shot at the bounty, enter the public freeroll, and qualify for the end of month private freeroll.
Terms & Conditions
All new signups must be tagged to Rakeback.com to qualify for larger bounties and the main event
Qualifying deposit = $25 or more
Players CAN earn multiple entries for signing up multiple players (e.g. a player can earn consecutive turbo freeroll entries in 3 weeks for signing up 3 separate players)
Fraudulent or duplicate accounts do not count (to be verified by ACR)
Freeroll and stream times are subject to change. Details at http://www.twitch.tv/rakebackdotcom
All player accounts will be verified with ACR
All transfers will be made by ACR and can take up to 30 days to complete
Retags are not allowed. New accounts only
Promo is ongoing each Friday, if you're reading this it's on this Friday!
2015 WSOP Main Event-"November 9" Set
This year's World Series of Poker Main Event Championship attracted 6,420 players, and generated a prize pool of $60,348,000. After a full week of grinding the November 9 is set, and ready to return November 8th for final table action.
The winner will walk away with a staggering $7,680,021 and the gold bracelet, as well as the title of world champion.
Negreanu Out
Unfortunately for many poker fans, Team PokerStars Pro Daniel Negreanu will not be in the mix. He busted in 11th place and had to settle for a $526,778 payday.
It was an amazing run for Negreanu. Perhaps the most popular player worldwide, he would have added a different level of excitement and celebrity to the final table.
2015 WSOP November 9
Pennsylvania poker pro, Joe McKeehen is the chip leader, and holds one third of the chips in play. Look out for Max Steinberg though, he is the only player who has already won a WSOP bracelet.
Also chalk one up for the veterans, as Pierre Neuville at the age of 72 years young, is showing he still has plenty of game left as he heads to the final table.
Here's a look at the complete 2015 WSOP November 9.
| | | | |
| --- | --- | --- | --- |
| Seat | Name | Country | Chips |
| 1 | | Herzilya, Israel | 29,800,000 |
| 2 | | Knokke-Heist, Belgium | 21,075,000 |
| 3 | | Marlton, New Jersey, USA | 11,800,000 |
| 4 | | Fairfield, Iowa, USA | 20,200,000 |
| 5 | | Cape May, New Jersey, USA | 12,250,000 |
| 6 | | North Wales, Pennsylvania, USA | 63,100,000 |
| 7 | | Brooklyn, New York, USA | 6,225,000 |
| 8 | | Rome, Italy | 6,200,000 |
| 9 | | San Francisco, California, USA | 22,000,000 |
One thing's for sure, the pressure will be on come November 8th. Huge crowds, worldwide live coverage, and massive pay jumps will create an atmosphere like no other.
The 2015 WSOP Main Event final table will begin Sunday November 8th at 8:30 pm ET live on ESPN.
By Dan Dececco, Rakeback.com Freelance Author
iPoker Network Returns to a Single Playerpool
As of Aug 11, 2015, iPoker players once again all share tables in one global playerpool, a move which the network hopes will reverse its declining traffic.
Traffic figures via PokerScout
The iPoker network had been segregated into two playerpools – iPoker 1 and iPoker 2 – on Sep 4, 2012. With the exception of Speed Poker and tournaments.
More established rooms (or 'skins') such as Ladbrokes and Betfair that focused on recreational players were on iPoker 2. These larger rooms invested heavily in advertising, helping to grow the network.
Smaller rooms such as Winner, more popular with professional grinders were on iPoker 1.
Tier 1 rooms often offered affiliate iPoker rakeback, e.g. up to 70% in the case of Winner.
Move to a Recreational Player Model
Since iPoker switched to a source based rake (SBR) system on Jan 1, 2015, the effective value of affiliate rakeback deals has lowered.
The new system assigns net depositing players – recreationals – a higher 'real player value' (RPV), and they earn more rakeback. iPoker created pokerbills.com where players could track their SBR, RPV and net rewards.
As a result of source based rake there's now less incentive to divide the playerpool into small 'rakeback skins' – that do little to attract new players – and the larger household name rooms with higher marketing budgets.
iPoker is also developing a new 'more recreational player friendly' software client, currently in beta.
Earlier moves aimed at attracting recs included the introduction of Twister Poker, the network's take on the Lottery SNG format, and €100,000 depositor freerolls.
iPoker Traffic on the Increase
Before the merge iPoker was seeing a 7 day average cash game traffic of around 1.3k players, lower than e.g. Bovada that only serves the USA. PokerStars sees over 10 times that.
Exact traffic figures post-merge are not yet available however the Winner lobby looks healthy with around ninety tables of 20NL – 100NL running.
ACR Adds 5 "Million Dollar Sunday" Tournaments
Americas Cardroom (ACR) has already ran three Million Dollar Sunday tournaments this year. And now has five more scheduled throughout September and October, with plans to make the Million Dollar Sunday tournament a weekly event.
Return of the Sunday Major?
This is great news for US online grinders as this could mark the return of a regular "Sunday Major" to the US online poker world. The buy-in for the Million Dollar Sunday tournaments is $540. As always, ACR is running countless satellites and promotions allowing you to qualify for a fraction of the cost.
This past Sunday, August 2nd, there were 1,939 total entries into the ACR Million Dollar Sunday tournament. Congratulations to "Ra1sy Da1sy" who took it down, and cashed for $200K.
Dates for the ACR Million Dollar Sunday Tournaments
September 13th
October 4th
October 11th
October 18th
October 25th
All tournaments start at 3:00 pm ET. and have a guaranteed $200,000 for first place. Players start with 10,000 chips and levels are 15 minutes long. These tournaments offer the largest prize pool by any US facing sites. Get in on the action, open an account on ACR today.
By Dan Dececco, Rakeback.com Freelance Authour
PartyPoker Removes Almost All Cashout Fees
PartyPoker has waived fees for all players cashing out via the following methods:
Visa
Mastercard
Bank transfer
Paypal
Maestro
Kalixa Pay
ClickandBuy
Goplay Prepaid Mastercard
Currently the 6th highest trafficked online poker room, PartyPoker stated 'listening to the players is central to our ongoing strategy'.
In a TwoPlusTwo forum post user 'Party_Rep' explained the decision to remove the processing fees was in response to feedback highlighting withdrawal fees as a contentious issue.
eWallet Fees Remain
PartyPoker implemented a 3% withdrawal fee for eWallets such as Skrill, Neteller and WebMoney in 2013.
eWallets are less commonly used by casual players, so at the time that move was seen as part of the general move towards a recreational player model.
At the current time this fee is still in place but Partygaming is said to be in negotiations to have the fee lowered.
Other RoW facing rooms such as PokerStars and Full Tilt do not charge for eWallet cashouts.
PartyPoker introduced the 3% fee around the time many players were abusing a 1.5% cashback promotion run by Skrill. PokerStars and other sites detected this and stopped running the promotion, but didn't raise fees.
PokerStars also allows players to request higher deposit and withdrawal limits.
PartyPoker & The Recreational Player Model
PartyPoker has had an interesting history of changes and updates, in its transition towards favoring a recreational player model.
Aug 24, 2011 – PartyGaming switched from the dealt rake method to weighted contributed
Nov 1, 2011 – PartyGaming introduced anonymous tables and rabbit hunting features
July 17, 2012 – PartyGaming removed HSNL and PLO stakes above $5/$10, to benefit player ecology. Some $10/$20 has since been added back in Sep 2014, although as 'casual tables'
Aug 13, 2012 – PartyGaming launched it's fast fold poker format, FastForward Poker
Nov 22, 2012 – PartyGaming removed some game selection filters in the client
Apr 1, 2013 – PartyGaming capped effective rakeback at 30%, by removing the top tier of their VIP program, 'Palladium Elite'. Previously the Palladium Elite VIP level had allowed for up to 50% rakeback
June 15, 2013 – PartyGaming lowered the value of Palladium bonuses in the PartyPoint store and removed the instant cash options of up to 30% rakeback
Sep 6, 2013 – PartyPoker launched its new software, with player achievements and missions.

Oct 1, 2013 – PartyGaming removed an experimental protocol that had segregated the playerpool
May 21, 2014 – PartyGaming launched the aforementioned 'casual tables'
March 1, 2015 – PartyPoker lowered the points requirements for reaching each VIP level and reintroduced instant cash options, at up to 22.2% rakeback. Bonuses were then removed.
Next Million Dollar Sundays Event Aug 2nd at Americas Cardroom
Buy in to the Million Dollar Sundays $1 million GTD for $540 or satellite in for as low as $2.
Americas Cardroom's next Million Dollar Sunday $1,000,000 GTD Tournament is scheduled to take place:
 2nd August 2015 @ 3:00 pm ET.
Qualify for your Million Dollar Sundays seat
If you have missed the qualifiying period 28th June – 26th July, there is another chance to guarantee your seat to the Million Dollar Sundays from 30th July – 2nd August through the Million Dollar Warm Up.
How Can I Register?
Register for an Americas Cardroom account with Rakeback.com
Make a real money deposit
Find Million Dollar Sundays satellites under 'Tournaments' -> 'Satellite'.
Features of the Million Dollar Sundays
$1,000,000 guaranteed prize pool
$540 buy-in no-limit Texas Holdem tournament
$200,000 MINIMUM guaranteed to the first place winner
10,000 starting chips
15-minute levels
Daily satellites through August 2nd starting from $10+$1
Million Dollar Sundays Satellite Schedule
| | | | | |
| --- | --- | --- | --- | --- |
| Date | Buy-in | Time (ET) | Name | Prize |
| Daily | $10+$1 | On Demand – 9 Players to start | Million Dollar Sunday Sat Turbo R/A | Seats to the Million Dollar Sundays |
| Daily | $180+$5 | Sit and Go -9 Players- | Million Dollar Sunday Sat. 3 Seats | 3 Seats GTD to the Million Dollar Sundays |
| Daily | $180+$5 | Sit and Go -6 Players- | Million Dollar Sunday Sat. 2 Seats | 2 Seats GTD to the Million Dollar Sundays |
| Every Sunday | $50+$5 | 6:00pm | The Beast Tournament | 15 Seats GTD to the Million Dollar Sundays |
| Every Sunday | $50+$5 | 8:00pm | Sit & Crush Tournament | 10 Seats GTD to the Million Dollar Sundays |
| August 2nd | $5+$0.25 | From 2 pm ET to 7:20 pm ET | Million Dollar Sunday HT – 1 Seat GTD | 1 Seat GTD to the Million Dollar Sundays |
| August 2nd | $20+$1 | From 2 pm ET to 7:20 pm ET | Million Dollar Sunday HT – 1 Seat GTD | 1 Seat GTD to the Million Dollar Sundays |
| August 2nd | $60+$6 | 12:15 pm ET | Million Dollar Sunday MEGA 100 Seats GTD | 100 Seats GTD to the Million Dollar Sundays |
| August 2nd | $2+$0.20 | On Demand – 18 Players to start |  Million Dollar Sund 1 Seat -OD Turbo R/A | 1 Seat GTD to the Million Dollar Sundays |
| August 2nd | $40+$4 | On Demand – 4 Players to start |  Million Dollar Sund Sat. – 1 Seat OD | 1 Seat GTD to the Million Dollar Sundays |
| August 2nd | $80+$4 | On Demand – 5 Players to start |  Million Dollar Sund Sat- 2 Seat Hyper OD | 2 Seats GTD to the Million Dollar Sundays |
Juicy Stakes $2,700 TKPT St Maarten Package
TKPT St Maarten Satellites
The TKPT St Maarten will be held from 24th – 29th November 2015.
Enter satellites at Juicy Stakes, win a $2,700 package and have your seat guaranteed for the $1,000,000 GTD TKPT Poker Tour Main Event.
TKPT $2,700 Package Details:
$1,100 buy-in for TKPT Main Event
5 nights stay for 2 in a Superior Double Room at the Sonesta Maho Beach Resort
$600 travel expenses
All meals and beverages included
$100 free cash game buy-in
Free entry to 'Early registration' TKPT Main Event Satellte on 25th Nov at 4pm
Satellite Schedule:
Tournaments
Buy-in
Time
Prize
TKPT St Maarten Step 1
$2 + $0.20
Daily August 12th – 21st 10am / 1pm / 4pm/ 7pm/ 10pm EDT
July 22nd 10am/1pm EDT
1 ticket for TKPT St Maarten Step 2 guaranteed
TKPT St Maarten Step 2
$10+$1
Daily August 12th – 22nd 4pm EDT
1 ticket for the TKPT St Maarten Final guaranteed
TKPT St Maarten Last Chance Wild West Satellite
$1 + $0.10
Sunday, August 23rd 1:30pm EDT
1 ticket for the TKPT St Maarten Final guaranteed
TKPT St Maarten Final
$100+$10
Sunday, August 23rd 4pm EDT
$2,700 Package guaranteed
Black Chip Poker $4,890 All-Inclusive Punta Cana Package
Punta Cana Poker Classic Satellite
The Annual Punta Cana Poker Classic is scheduled on 4th – 8th Nov 2015 in the Hard Rock Hotel & Casino in Punta Cana, Dominican Republic.
The Main Event has $500,000 GTD up for grabs!
Black Chip Poker is holding weekly Punta Cana Poker Classic Satellites on Sundays for players to win a $4,890 all-inclusive package to Punta Cana. Players can buy-in directly to the satellte for $50+$5 or earn enough points to receive a seat in either the Beast or Sit and Crush weekly points races.
Punta Cana Classic Poker Package Details:
$1,500 + $150 buy in to the Main Event with $500,000 guaranteed
6 nights accommodation, double occupancy, at the 5-star Hard Rock Hotel & Casino Punta Cana from 3rd – 9th November
Round trip airfare up to $800
Ground transportation in Punta Cana to and from hotel and airport
All-inclusive premium food and beverage (24 hours, room service included)
Welcome gift bag
24-hour premium room service
$1,500 resort credit to spend on spa, golf, and tours at the hotel
24/7 VIP Support Line
Punta Cana Classic Poker Schedule:
| | | | | |
| --- | --- | --- | --- | --- |
| Date | Time (ET) | Tournament | Buy-in | Prize |
| Sunday, 2nd August | 6.00pm ET | Punta Cana – The Beast | $50+5 |  2 Packages, double occupancy |
| Sunday, 2nd August | 8.00pm ET | Punta Cana – Sit & Crush | $50+5 | 1 Package, double occupancy |
| Sunday, 9th August | 6.00pm ET | Punta Cana – The Beast | $50+5 |   2 Packages, double occupancy |
| Sunday, 9th August | 8.00pm ET | Punta Cana – Sit & Crush | $50+5 | 1 Package, double occupancy |
| Sunday, 16th August | 6.00pm ET | Punta Cana – The Beast | $50+5 |   2 Packages, double occupancy |
| Sunday, 16th August | 8.00pm ET | Punta Cana – Sit & Crush | $50+5 | 1 Package, double occupancy |
| Sunday, 23rd August | 6.00pm ET | Punta Cana – The Beast | $50+5 |   2 Packages, double occupancy |
| Sunday, 23rd August | 8.00pm ET | Punta Cana – Sit & Crush | $50+5 | 1 Package, double occupancy |
| Sunday, 30th August | 6.00pm ET | Punta Cana – The Beast | $50+5 |   2 Packages, double occupancy |
| Sunday, 30th August | 8.00pm ET | Punta Cana – Sit & Crush | $50+5 | 1 Package, double occupancy |
| Sunday, 6th September | 6.00pm ET | Punta Cana – The Beast | $50+5 |   3 Packages, double occupancy |
| Sunday, 6th September | 8.00pm ET | Punta Cana – Sit & Crush | $50+5 | 1 Package, double occupancy |
| Sunday, 13th September | 6.00pm ET | Punta Cana – The Beast | $50+5 |  3 Packages, double occupancy |
| Sunday, 13th September | 8.00pm ET | Punta Cana – Sit & Crush | $50+5 | 1 Package, double occupancy |
| Sunday, 20th September | 6.00pm ET | Punta Cana – The Beast | $50+5 |  3 Packages, double occupancy |
| Sunday, 20th September | 8.00pm ET | Punta Cana – Sit & Crush | $50+5 | 1 Package, double occupancy |
| Sunday, 27th September | 6.00pm ET | Punta Cana – The Beast | $50+5 |  3 Packages, double occupancy |
| Sunday, 27th September | 8.00pm ET | Punta Cana – Sit & Crush | $50+5 | 1 Package, double occupancy |
| Sunday, 4th October | 6.00pm ET | Punta Cana – The Beast | $50+5 |  3 Packages, double occupancy |
| Sunday, 4th October | 8.00pm ET | Punta Cana – Sit & Crush | $50+5 | 1 Package, double occupancy |
| Sunday, 11th October | 6.00pm ET | Punta Cana – The Beast | $50+5 |  3 Packages, double occupancy |
| Sunday, 11th October | 8.00pm ET | Punta Cana – Sit & Crush | $50+5 | 1 Package, double occupancy |
| Sunday, 18th October | 6.00pm ET | Punta Cana – The Beast | $50+5 |  3 Packages, double occupancy |
| Sunday, 18th October | 8.00pm ET | Punta Cana – Sit & Crush | $50+5 | 1 Package, double occupancy |
Date Time (ET) Tournament Buy-in Prize Sunday, August 2nd 6.00pm ET Punta Cana – The Beast $50+5 2 Packages, double occupancy Sunday, August 2nd 8.00pm ET Punta Cana – Sit & Crush $50+5 1 Package, double occupancy Sunday, August 9th 6.00pm ET Punta Cana – The Beast $50+5 2 Packages, double occupancy Sunday, August 9th 8.00pm ET Punta Cana – Sit & Crush $50+5 1 Package, double occupancy Sunday, August 16th 6.00pm ET Punta Cana – The Beast $50+5 2 Packages, double occupancy Sunday, August 16th 8.00pm ET Punta Cana – Sit & Crush $50+5 1 Package, double occupancy Sunday, August 23rd 6.00pm ET Punta Cana – The Beast $50+5 2 Packages, double occupancy Sunday, August 23rd 8.00pm ET Punta Cana – Sit & Crush $50+5 1 Package, double occupancy Sunday, August 30th 6.00pm ET Punta Cana – The Beast $50+5 2 Packages, double occupancy Sunday, August 30th 8.00pm ET Punta Cana – Sit & Crush $50+5 1 Package, double occupancy Sunday, September 6th 6.00pm ET Punta Cana – The Beast $50+5 3 Packages, double occupancy Sunday, September 6th 8.00pm ET Punta Cana – Sit & Crush $50+5 1 Package, double occupancy Sunday, September 13th 6.00pm ET Punta Cana – The Beast $50+5 3 Packages, double occupancy Sunday, September 13th 8.00pm ET Punta Cana – Sit & Crush $50+5 1 Package, double occupancy Sunday, September 20th 6.00pm ET Punta Cana – The Beast $50+5 3 Packages, double occupancy Sunday, September 20th 8.00pm ET Punta Cana – Sit & Crush $50+5 1 Package, double occupancy Sunday, September 27th 6.00pm ET Punta Cana – The Beast $50+5 3 Packages, double occupancy Sunday, September 27th 8.00pm ET Punta Cana – Sit & Crush $50+5 1 Package, double occupancy Sunday, October 4th 6.00pm ET Punta Cana – The Beast $50+5 3 Packages, double occupancy Sunday, October 4th 8.00pm ET Punta Cana – Sit & Crush $50+5 1 Package, double occupancy Sunday, October 11th 6.00pm ET Punta Cana – The Beast $50+5 3 Packages, double occupancy Sunday, October 11th 8.00pm ET Punta Cana – Sit & Crush $50+5 1 Package, double occupancy Sunday, October 18th 6.00pm ET Punta Cana – The Beast $50+5 3 Packages, double occupancy Sunday, October 18th 8.00pm ET Punta Cana – Sit & Crush $50+5 1 Package, double occupancy
Read more at: https://www.blackchippoker.eu/promotions/punta-cana-poker-classic/