Black Chip Poker Game Formats & Stakes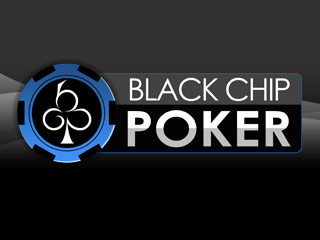 Black Chip Poker offers a range of poker game formats including No Limit Texas Holdem, Pot Limit Omaha, Stud, 32 Card Poker, and fixed limit / pot limit / split pot variants of those game types.
BCP accepts residents of the US with the exception of a few states (Nevada, Delaware, New Jersey) as well as rest of world players. Black Chip spreads both real money and play chip games.
Average 7 day traffic is over 1000 players by PokerScout.com tracking figures, across the Winning Poker Network of which BCP is one skin (alongside Americas Cardroom).
Full List of Black Chip Poker Game Types
No Limit Holdem (NLHE)
HU  $0.01/$0.02 – $25/$50
6-Max  $0.01/$0.02 – $25/$50
9-Max  $0.01/$0.02 – $25/$50
Limit Holdem (LHE)
HU  $0.02/$0.04 – $30/$60
6-Max  $0.02/$0.04 – $30/$60
9-Max  $0.02/$0.04 – $30/$60
Pot Limit Omaha (PLO)
HU  $0.01/$0.02 – $25/$50
6-Max  $0.01/$0.02 – $25/$50
9-Max  $0.01/$0.02 – $25/$50
No Limit Omaha (NLO)
HU $0.01/$0.02 – $15/$30
6-Max $0.01/$0.02 – $15/$30
9-Max $0.01/$0.02 – $15/$30
PLO8
HU $0.05/$0.10 – $15/$30
6-Max $0.02/$0.05 – $3/$6
9-Max $0.05/$0.10 – $15/$30
7 Card Stud
HU  $0.04/$0.08 – $2/$4
8-Max  $0.04/$0.08 – $30/$60
Pot Limit 7 Card Stud
7 Card Stud Hi/Lo
8-Max  $0.04/$0.08 – $40/$80
Pot Limit 7 Card Stud Hi/Lo
32 Card Poker
5-Max $0.36/$0.08 – $40/$80