Is Crypto Poker The Future Of The Game?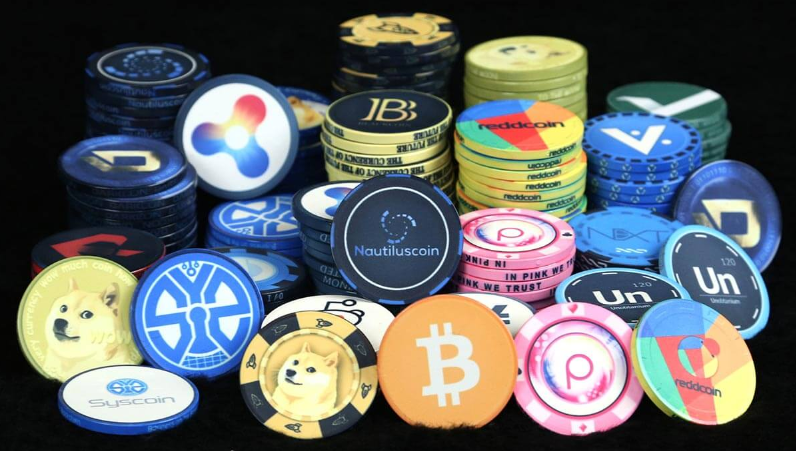 In the past decade or so, the world has started to brainstorm around the idea of creating a digital currency that works independently outside of any government in the world. Fast forward to today, and we can see that this concept is proven to work and many industries including the online gambling industry are heavily involved in the process.
Many people think that the decentralized nature of cryptocurrencies is sort of like giving the people power of controlling their own finances, and it is somewhat true.
With the growth of popularity of cryptocurrencies, gambling businesses started to invest in this sector in hope of building their future-proof gambling platforms. Today, we have many crypto casinos offering all of the most popular games like poker, roulette, blackjack and slots that are playable using cryptocurrencies.
The built-in anonymity of this technology, as well as the faster transaction speed and overall convenience of cryptocurrencies, made it an attractive payment processing solution for online gambling purposes.
So, what does this mean for the future of games like poker? Do all casinos in the future will start to accept this payment option?
The Rise of Crypto Gambling
In the beginning, when Bitcoin was introduced to the world, not many people knew the benefits that come from it or the ways that it can be used in other industries. However, after cryptocurrencies started to gain traction, many people started considering them as an investment for the potential future of finances.
The introduction of cryptocurrencies in gambling is a real game change due to all the benefits that come with this payment system. Anonymity is one of the biggest contributing factors to the global acceptance of cryptocurrencies in the online gambling industry.
Top that with the faster payment processing, lower fees, and more security, and we have the ultimate technology that can change games like poker forever. Additionally, for many people that believe in cryptocurrencies that will be the base of the future of global finances, investing and playing with them is very beneficial since they hope that these currencies will go up in value over time.
On top of that, crypto casinos offer an option to withdraw all your winnings without paying huge fees, meaning that the process will be more profitable for the player. You can also get a deposit bonus from Bitcoin casino that will keep you engaged.
Is Crypto Poker the Future of The Game?
The best thing about this massive transition to cryptocurrencies is that the gameplay of most casino games, including poker, remains unchanged. The only thing that is changing is the way people use to gamble their assets.
However, despite the many advantages that come from crypto gambling, we still have a long road to walk until crypto poker becomes more mainstream. First of all, even though cryptocurrencies have been around for more than a decade, traditionalists still have a hard time trusting them, meaning that the transition to crypto poker won't be an instant thing.
Additionally, the biggest drawback at this moment is volatility. Even though cryptocurrencies are growing in value most of the time, there are certain times when the price moves horizontally and even experiences a huge drop.
Volatility is not good for poker players since a price drop can make the players lose their profits. However, as cryptocurrencies like Bitcoin become more mainstream, and used by many companies, the price will eventually stay stable.
As of now, there are plenty of crypto casinos offering players to play poker using Bitcoin, but even though we think that this is the advanced phase of online gambling, we still haven't scratched the surface of crypto gambling.
The blockchain technology behind crypto games can offer more than just privacy, security, and lower fees. In fact, it can elevate the game into another dimension, unlike anything we've ever seen before.
Can you imagine a decentralized poker tournament, where people gamble with cryptocurrencies, and receive constant rewards in terms of digital collectibles like NFTs, that can later be sold? – It would be incredible.
Metaverse
It is worth mentioning all the efforts that are going to build Metaverse games on top of the Blockchain network, where players can buy digital land, and sell digital collectibles. This is another interesting idea that might dictate the future of casino games including poker.
There will be a time when game developers will create a Metaverse where you can enter with your character and walk around in a digital world accessing different games, and even casino establishments. It is sort of like, a Ready Player One experience.
This is where cryptocurrencies will be a dominant force. So, if the time comes when we will be able to enter digital casinos and play our favorite games in the Metaverse, cryptocurrencies will be the main financial tool.
Final Words
As of now, poker is still falling back in terms of crypto acceptance compared to other traditional games like slots and roulette. However, as technology advances, we will see more people accepting gambling with cryptocurrencies in online casinos.
With that said, we still have a long road to walk in order to reach a global acceptance of crypto poker to a point that it might define the future of the game.