Online Poker Booming Even After Restrictions Ease
The boom in the online gambling industry in the United States and across the world has accelerated over the past few years as more players head to their desktops, laptops and mobile devices to play casino games and place sports bets.
A combination of relaxed gambling laws and a change in habits brought on by the impact of the COVID-19 pandemic has seen online gambling enjoy incredible growth – especially as land-based 'brick and mortar' casinos were forced into closing at the height of the pandemic.
These restrictions led to a mass move to online casinos with land-based operators themselves providing websites and apps to compete with the expansion in brand-new online platforms. And the industry has been raking in billions of dollars in revenue as ever more platforms have been appearing for a share of those lucrative returns.
Land-based casinos have been back in business for over a year but these aforementioned factors have meant that online gambling's massive success is continuing on its upward trajectory. And as the most classic, popular form of card-game ever it is poker that is benefiting the most from this online growth.
Online Poker's Rise
The emergence and development of the internet led to an increasing number of online poker players across the world – and more recently in the United States – providing all kinds of players with limitless opportunities to take part in one of the fastest growing competitive gambling scenes around.
From Texas Hold'em novices to the experienced high-rollers of blackjack high-rollers, the sheer amount of options for online poker at BetOnline.ag and other platforms is huge. Simple put, there has never been a more popular time to play at a click of a button from the comfort of your own home. It's exciting stuff for those seeking a thrill without having to go too far to find one.
It is estimated that around 65 million people play poker in the States and over 120 million around the world. With the increase in players there is a natural move for online poker websites and apps to become even better, more attractive and more lucrative.
But why is online poker so popular? Let's take a look at a couple of the main reasons…
Wide Variety of Games
The biggest reason behind online poker's popularity is the large range of games available. Online platforms are able to provide a much greater amount of poker games compared with land-based casinos by their very nature of being online – and not requiring physical space to operate. Now there are a whole host of variations, from Texas Hold'em to Seven-Card Stud and from Omaha High to Five-Card Draw as well as many others. There are even many variations of those specific types of poker on online platforms too, providing a huge variety for players.
Bonuses And Promotions
In order to attract new customers and retain existing players long-term, online casinos that provide poker use excellent promotional offers and player bonuses from an enticing welcome bonus to free plays/chips and matched spend bonuses There are even lots of loyalty bonuses on offer for long-standing players of particular platforms.
Huge Tournament Plays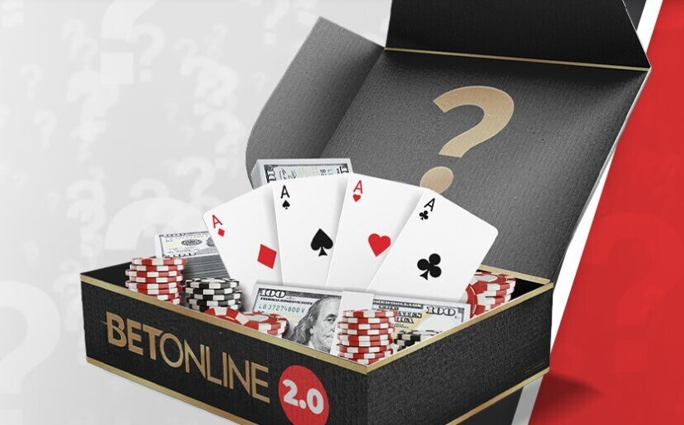 Another promotion for regular visitors to online poker platforms is the invitation to tournament play. Tournament access is a big draw for any prospective online poker player as it enables them to compete in live online poker games against other players from around the world with the opportunity to win large sums of cash prizes.
One such event to look forward to is the huge $2.3m Championship Poker Series taking place between 18th September and 2nd October at BetOnline.ag – their signature tournament granting access to competition with thousands of online players from all around the world.
The event offers some of the richest poker tournaments around with PKO's, rebuys re-entries and deep stacks as well as PLO and PLO8 tournaments with a large variety of buy-ins, as well as daily $1000 shootouts rewarding players who play more with free tournament tickets every single day!
It is no wonder that – with tournaments and events like this one – online poker is increasingly popular. But what other types of tournaments are there?
Varied Online Tournaments
Freezeout Tournaments: The standard way to play with a single buy-in – similar to real-live poker once you've lost your chips, your game is over.
Bounty Tournaments: Going up a gear into a bigger league of poker game, the prize pool is split between players and a specified bounty is awarded for eliminating each opponent.
Progressive Knockout: Following on from the above format, bounties increase as you eliminate more opponents on your way to a final showdown.
Rebuy Tournaments: Some games, however, do let you rebuy chips if you bust out during the early stages, offering an 'add-on' to continue.
Satellite Qualifiers: Winning this type of tournament grants you entry to bigger buy-in events and are a great way for beginners with small bets to have a chance of making it big.
Sit and Goes: Small entry-level poker tournaments which start whenever the required number of players have joined the game – as little as three; they are an easy way to play for fun.
So with the wide variety of games and tournaments on offer, plus the ease and convenience in which players can take part with friends and others worldwide, it is no surprise that online poker is booming even with 'brick and mortar' establishments in place.