Roulette Simulators: the Best Way to Practice Your Game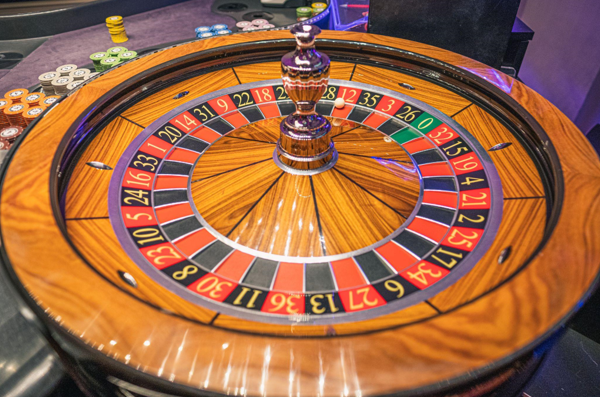 Don't let the fact that roulette is a game of chance deter you from playing. There is an opportunity to test the game for free to get a feel for it before you start betting real money.
You can use a roulette simulator in order to play risk-free and hone your skills. Simulators allow you to experiment with many game variations and understand the rules so you can pick the style that works best for you. There are many reasons you should try roulette simulators and here are just some of them.
Reasons to Try Roulette Simulators
You can benefit from a roulette simulator to improve your skill and experience, whether you're an experienced player or not! It is a risk-free way to become familiar with how roulette bets work.
It's Free to Use Most Simulators
The simulator may be used for free to help you improve your roulette strategy. You may test several strategies and decide which ones you like most because it closely resembles the real game. Additionally, you can select from a variety of roulette games to play.
You Will Gain Experience in the Game
Roulette is a thrilling and captivating game that offers a wide range of bets. By using a simulator, you can better understand how roulette betting operates. Although placing bets at the roulette table is straightforward, choosing the best strategy is difficult. You can never tell where the ball will fall!
You Can Learn the Tactics
Roulette is a game of chance, but there are strategies that may be employed to the players' advantage. A simulator allows you to test out different methods to see which one you prefer. Some strategies are high-risk and high-reward, while others are low-risk and low-reward.
Best Online Roulette Simulators
A roulette simulator is a great tool for trying out the various versions of the game and picking your favorite. No matter the kind of the roulette you play, the rules are straightforward. As with anything else, the key to mastering a game is practice. Below you can find a list of some of the best roulette simulators on the internet.
And when you are done practicing and honing your skills with simulators, you can try out the best online roulette websites in Pennsylvania.
RouletteSimulator.net
This website's free roulette simulators have intuitive UIs with relaxing lounge music accompanying gameplay. They offer detailed guides for each widely used and less well-known tactic. Here you can find all the different roulette variations as well as in-depth guides for each one of them.
The Bojoko App's Version of European roulette
Due to its modest house edge, European roulette continues to be one of the most popular variations of the game. You can check out the Bojoko app if you want to play this or other styles of poker while you're on the road. Before placing a real-money bet, Bojoko serves as a terrific way to get comfortable with the game of roulette. It is simple to use and has an intuitive UI.
NetEnt's French Roulette Simulator
The French Roulette simulator from NetEnt offers a simple, aesthetically pleasing setting for practicing the game. It lets you see which numbers have and haven't popped up thus far if you're interested in keeping track of hot and cold numbers.