Turbo Open Face Chinese Poker Rules
Turbo Open Face Chinese Poker is a higher speed variant of regular Open Face Chinese. The basic gameplay and scoring work as normal, except 4 cards are dealt at a time on the second and third betting rounds.
Turbo OFC involves fewer rounds, so more hands per hour can be played. With players seeing more cards each round more skill-based opportunities present themselves at once.
How to Play Turbo Open Face Chinese: Instructions
Each player is dealt five cards initially, just as in regular Open Face.
Once again, these cards are set in either the front, middle or back hands in any way the player sees fit.
Play continues in rounds with each player being dealt four cards, and setting all in their hand.
Another round of 4 cards, with the 'under the gun' revealing his cards first.
The hands and royalties are scored and each player settles with the other players. Rules for fouling a hand are the same as traditional Chinese Poker.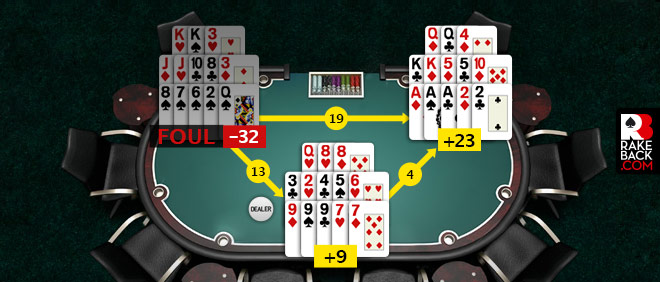 Regular, Turbo and Pineapple Chinese variants are all spread at Tonybet Poker, although Turbo tables run the least often of the three.