Exploiting Rake – The Big Picture
By Matthew Marietta, Rakeback.com Executive Editor
Poker is a battle of information, which is why the Button is so vital. The last player to act has more information and can use that to win more or lose less on any given hand. In a similar vein, it's important to consider why poker sites charge a rake, and why some poker sites hate winning players.
Many poker rooms don't put too much thought into rake structure. They don't choose to compete on rake, often simply copying the rake percentages and cap sizes set by competitors.
Yet a deep understanding of the implications of rake is a valuable weapon in any player's arsenal; rake analysis helps you 'site select' for the most profitable games, whatever your bankroll or skill level.
In this series of exploiting rake articles we start with the big picture, and move on to compare cash game and tournament rake across rooms, arming you with the knowledge needed to make the most of your time spent paying rake.
What is Rake?
Rake is the fee that poker rooms charge for putting on the game. It makes up almost all of their revenues. Rakeback and VIP benefits are the proportion of rake given back to players as an incentive to play.
The Rake Model
Winning Players Don't Pay Rake
As far as the poker room is concerned, winning players don't pay rake – all the money the site gets in rake comes from deposits, and winners don't deposit!
In fact, from the operators' point of view they are in a competition with winning players to get their share of the money losing players have deposited.
Simply knowing this will helps us to understand why poker rooms adopt some of the strategies they do. The so called "recreational player model" attempts to create an environment that protects losing players -who make all the deposits from whence come the operators' profits- from the winning players who would otherwise take their money very quickly.
Rake, Rakeback & VIP Benefits – Sites Want Liquidity
Some sites, such as PokerStars like winning players. Winning players provide what is known as liquidity–no matter what game a recreational players chooses, there will always be plenty of opponents.
Lots of liquidity also means big tournament guarantees, which in themselves attract recreational players, giving them the chance to win tens of thousands of dollars for as little as ten or twenty bucks in buy in.
It doesn't matter whether you are a winner or a loser – after all online poker is the most fun you can have out of bed, and you can even play it in bed! What matters is that you know what you are and know how much the room you play at wants you to be there.
Go back to the diagram and you can see "rakeback." The easiest way for a poker room to deter high volume grinders is to offer very low VIP benefits or abandon rakeback. Rooms that use liquidity to get a competitive advantage provide incentives for winning players and balance them against the marketing incentives for recreational players. A list of the best is on Rakeback.com's poker rooms page.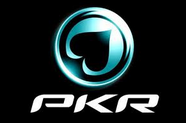 PKR is a top room for players who want to have fun – stunning 3D gaming quality graphic effects make the playing experience unbeatable for recreational players.
However, because PKR also wants liquidity, it offers 30% flat monthly rakeback – their offer is a great balance that will suit recreational players as well as semi-professionals.
888 Poker offers less in the way of fancy graphics, but a better VIP program that has seen its site traffic quadruple in three years. Great for grinders and with a customer service level that solves big problems quickly as well as holding the hands of new players who want to get into the action.
Since recreational players are less sensitive to rake than professional grinders, online poker rooms that want to deter professionals and focus on amateurs can set higher rake charges.
At $0.05/$0.10 Full Ring NLHE tables, PKR charges $0.01 for every $0.10 in pots that see a flop. It's not exact, but approximately 10% in rake (later article will explain cash game rake in detail). At 888Poker, the rake is $0.01 for every $0.20 in the pot–roughly 5%.
High Rake Isn't Always a Bad Thing
On the face of it PKR's rake at this extremely popular stake level is twice as high as that charged by 888 Poker. But that's not the whole story.
What matters is not the absolute level of rake, but the win rate that can be achieved in the game. Because PKR attracts a higher proportion of recreational players, the skill gap between good players and losing players is wider, which means win rates are higher.
Exploiting Rake Series