PokerStars Prohibited Software
PokerStars does not allow certain types of tools and services at any time and/or while playing. Prohibited items are broken down into five categories.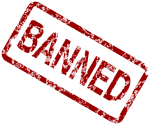 Any program that shares hole card data with other players or programs is colluding, and is prohibited.
Any program that works off of a central database of player profiles or hands played is prohibited.
Any program that plays without human intervention (a 'bot') or reduces the requirement of a human playing. For instance, an 'auto-folder' is prohibited.
The practice of datamining (observing games without playing in order to build up a database of hand histories for future reference) is prohibited.
Any software that offers direct game play advice on the appropriate action to take.
Prohibited Software At All Times
Advanced Poker Calculator
CardAnalyzer
FullAutoHoldem
Gambot
Hand HQ
HH Repository
HHCollector
HHdealer
hhSmithey
HighStakesDB
Hold'em Watcher
Holdem Hawk
Holdem Inspector a.k.a. Online Holdem Inspector
Holdem Pirate
Holdem Spy
ICM-Bot
iHH Harvester
Mandraker
MyPokerIntel
NoLimitFoldem
Online Omaha High Inspector
Online Poker Bot
Online Tournament Inspector
Open Holdem Bot
OPI Wizard
Paragon Poker Pal
Poker Android
Poker Bloodhound
Poker Bot+
Poker Crusher
Poker Edge
Poker Inspector a.k.a. Online Poker Inspector
Poker Mate
Poker Prophecy
Poker Sherlock
Poker Sidekick
Poker Table Manager
Poker Usher
POKERobot
Preflop Autofolder
Preflop Poker Bot
Seeker
Sense Mind
SharkMate
Sit And Go Shark
Sit n' Go Brain
Sixth Sense
SmartCollector a.k.a. Mixed Harvesters
SpadeEye
Stars Hand History (SHH)
StarSpy
StatsForPoker
Stud Inspector v1
Table Ratings aka Poker Table Ratings
Texas Auto Fold
WinHoldem
Prohibited Software While Playing
Holdem Advantage
Holdem Radar
ICM Poker
Insight Poker Hound
Limit Hold'em Pre-flop Hand Advisor by Intellipoker
Poker Player Database
PokerAnalytics
Pokerazor
Pokerbility
PokerKant
PokerStrategy ICM Trainer
PokerZion No-limit Advisor
Push Bot Poker
SAGE Decision Calculator
SharkScope (including SharkScope HUD)
Short Stacking Strategy Calculator
Sit n'Go End Game Tools
SitnGo Wizard (v1.0.1.162 and older)
SNG Power Tools
Spade ICM
StoxEV
STT Analyzer by PokerSoftware Tools